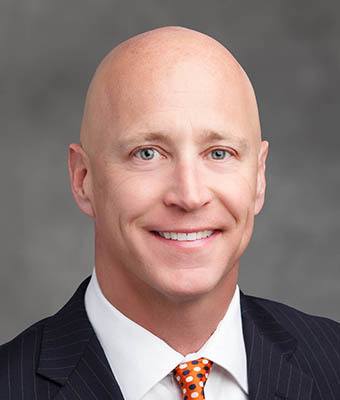 Ralph Pickett
CEO & President
Ralph Pickett joined LivCor, LLC as President and Chief Executive Officer in August of 2013. Prior to joining LivCor, Mr. Pickett was Senior Vice President for Aimco from February 2007 to August 2013, overseeing Asset Management, Redevelopment, Ancillary Income and Facilities activities. Before Aimco, Mr. Pickett was Vice President for Hilton with responsibility for Managed Development activity in the Western US from 2004 to 2007.  Prior to Hilton, Mr. Pickett worked for Catellus Development Corporation, a San Francisco, California-based real estate investment trust, where he was Vice President of Asset Management, overseeing the company's industrial, retail, office and multi-family assets and joint venture relationships from 1995 to 2004.  Mr. Pickett earned his B.A. in Economics from California Polytechnic State University, San Luis Obispo.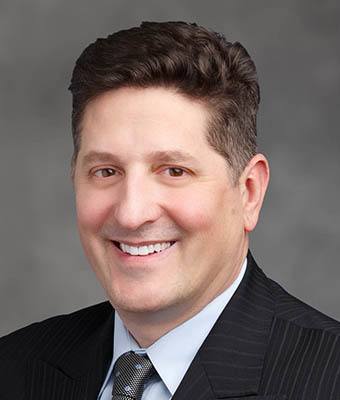 Jack Dickens
EVP - Chief Operating Officer
Jack Dickens joined LivCor in November 2013 as Senior Vice President of Asset Management.  Prior to joining LivCor, Mr. Dickens was Senior Vice President of Operations at Equity Residential. As Senior Vice President, Jack was responsible for the daily operations, strategic planning and oversight of property management in the Southwest region.  Mr. Dickens held various positions since joining Equity Residential in June 1994, starting off as Controller and holding the positions of First Vice President of Financial Services as well as Senior Vice President of Asset Management. Mr. Dickens was instrumental in the growth of Equity Residential with extensive work on over 300 property acquisitions during his time there.  Prior to Equity Residential, Mr. Dickens worked at Kemper Corporation from 1993 to 1994 working in their Joint Venture Real Estate division on compliance and lender issues.  Jack has been involved in various associations such as Board Member of California Apartment Association, Illinois CPA Society and Habitat for Humanity. Mr. Dickens attended Illinois Wesleyan University where he earned a Bachelor Degree in Accounting and attained his Certificate of Public Accounting.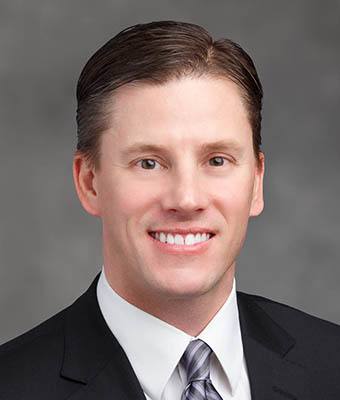 Monte Huber
EVP - Chief Financial Officer
Monte Huber joined LivCor in September 2013 and is the Chief Financial Officer.  Mr. Huber is responsible for all financial and administrative activities including accounting and reporting, treasury, IT, tax, and risk management. Prior to joining LivCor, Mr. Huber was the First Vice President – Financial Reporting at Equity Residential, an owner and operator of multifamily properties located throughout the United States. While holding this position, he was responsible for Financial and SEC reporting, consolidations and development accounting. Preceding his position at Equity Residential, Mr. Huber was Chief Accounting Officer and Treasurer at Strategic Hotels & Resorts, an owner of luxury hotels worldwide and was heavily involved in their Initial Public Offering. Early in his career, Mr. Huber was an audit Manager at Arthur Andersen, where he audited several clients, including Security Capital and ProLogis. Mr. Huber earned his Bachelor of Science degree in accounting from the University of Illinois at Urbana-Champaign and has a Master's of Business Administration from the Kellogg School of Management. He is a Certified Public Accountant and a Certified Management Accountant.

Eric Griffin
SVP - Financial Analysis & Technology
Eric P. Griffin joined LivCor as Senior Vice President of Asset Management in September of 2013. Mr. Griffin has developed many of LivCor's multifamily analytical models and reporting packages and is also responsible for implementing and monitoring technology systems, including revenue management systems across LivCor's multifamily portfolio.  Prior to joining LivCor in 2013, Mr. Griffin worked in a similar capacity for Pearlmark Real Estate Partners (2003-2013) and started his career in the Audit and Business Advisory Group at PriceWaterhouseCoopers, where he focused on a financial service and real estate client base. Mr. Griffin earned his BS in Business Administration, with a double major in Finance and Accounting, from the Kelley School of Business at Indiana University in Bloomington, Indiana. He is a Certified Public Accountant and a licensed real estate broker in Illinois. Mr. Griffin is a member of the American Institute of Certified Public Accountants, the Illinois Certified Public Accountants Society, the National Multi Housing Council and the Urban Land Institute.